With the intention of starting a nature walk in NTU next year, we conducted our very first recce session last Friday. The purpose of this nature walk is to introduce to NTU staff and students the types of flora and fauna (mostly flora though) that can be found on our garden campus, to increase awareness and in the process nature appreciation. Yunnan gardens was chosen as our first location to start the nature walk, partly due to its high concentration of flora in a designated area, and also its links to NTU history and culture.
Dr Shawn Lum kindly agreed to come down and conduct this recce cum guided walk for us. A total of about 10 people turned up for the walk, a myriad of people from various nationalities (China, Vietnam, Myanmar, Indonesia, India, Singapore), but with the common interest to learn more about the biodiversity on campus and to share it with fellow students and staff as nature guides.
Among the trees that we saw was a saga tree. As we found out from Dr Lum, the red seeds of the saga tree are sometimes collected and given during Valentine's day as a representation of love.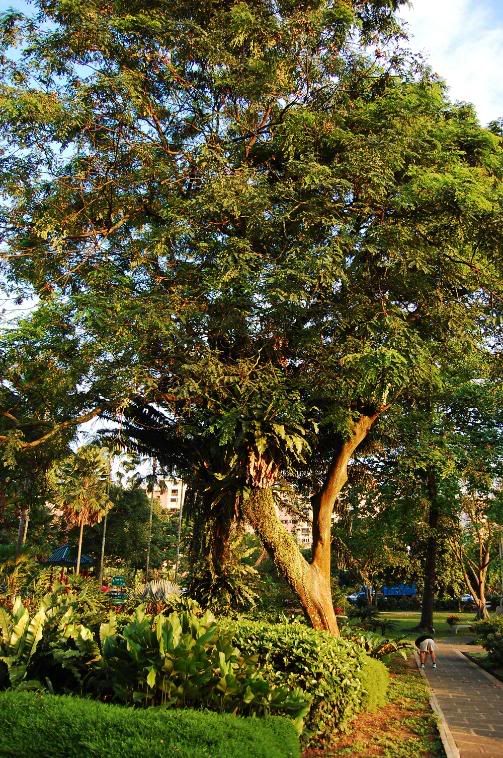 Moving on, near the replica gate to Nan Tah, were two majestic trees, a Banyan tree (in the middle) and a Sea Almond (on the right). The actual Nan Tah gate is actually still standing, somewhere in Jurong West. In the past, between the actual gate and where NTU now stands was all rubber, and students had to walk through the rubber plantations to get to class.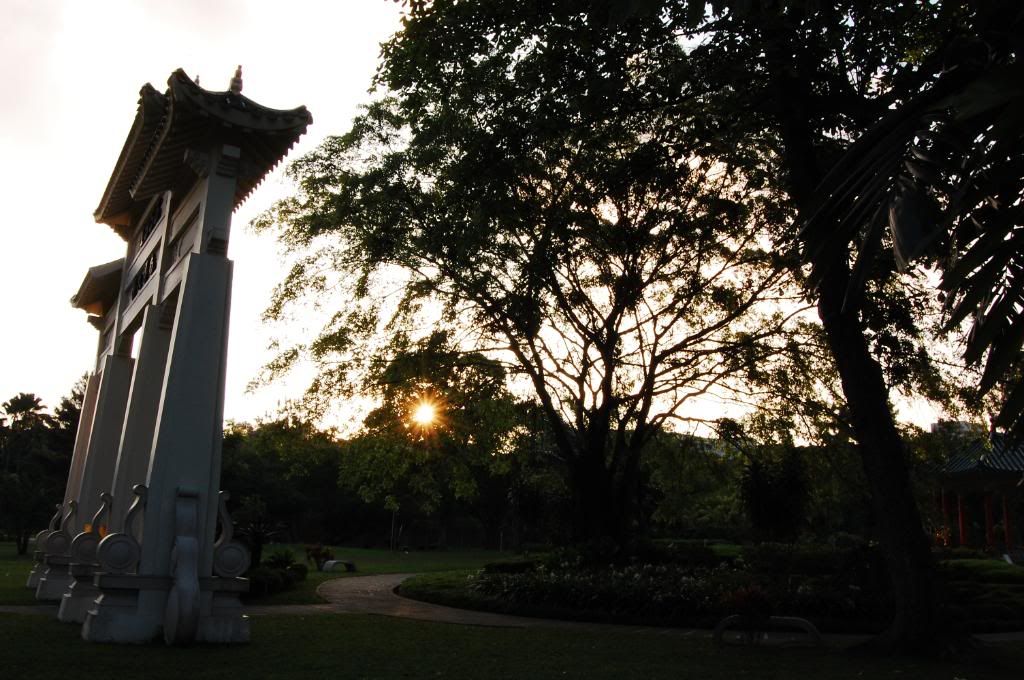 We also found a few cycads planted in the garden. These trees have been around since ancient times, and are non-flowering (compared to similar looking, but much larger, palms, which do flower).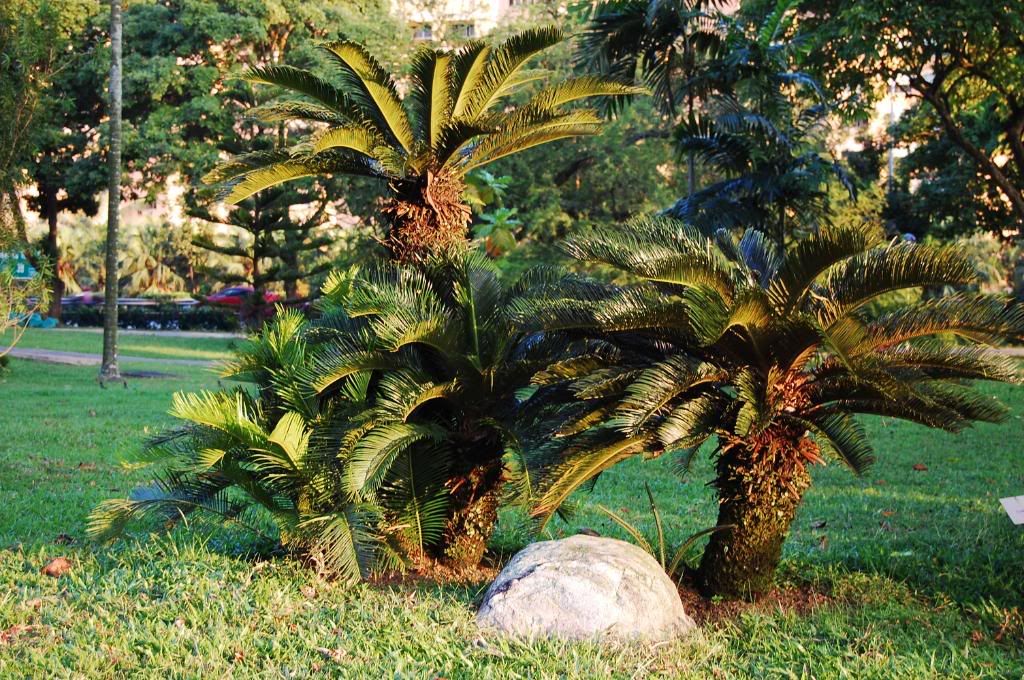 Below a Trumpet tree,
we found saplings of Brown Heart, Sea Almond, etc. Knowing that these trees normally do not disperse their seeds too far from the parent tree, the logical explanation was that there were bats that took the fruits from the other trees, returned to the Trumpet tree to eat it, and dropped the seeds onto the grass below, where the saplings germinated.
The seed of the Brown Heart looks like this (when dried)
We also found a few Kapok trees. Kapok is a cotton-like fluff that is found in the fruit, but is not strong enough to be made into thread. It was commonly used as fill in pillows/bolsters in the past.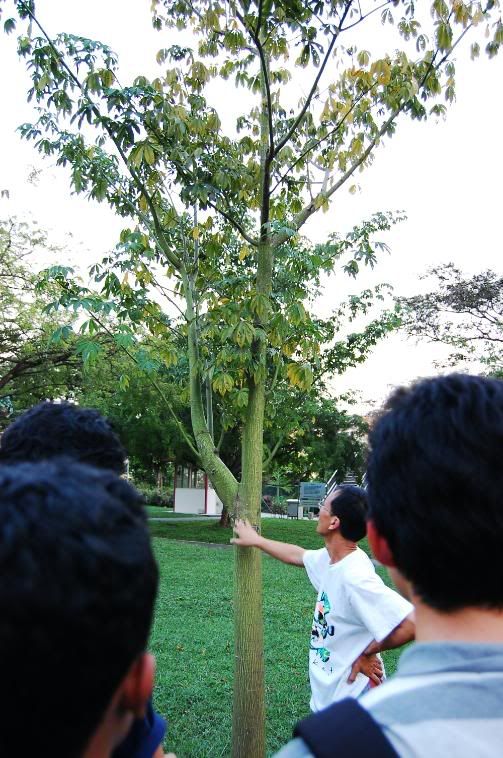 There was also a rather big Hop tree, with distinctive purple flowers covering the whole canopy of the tree. These flowers were in fact individual buds.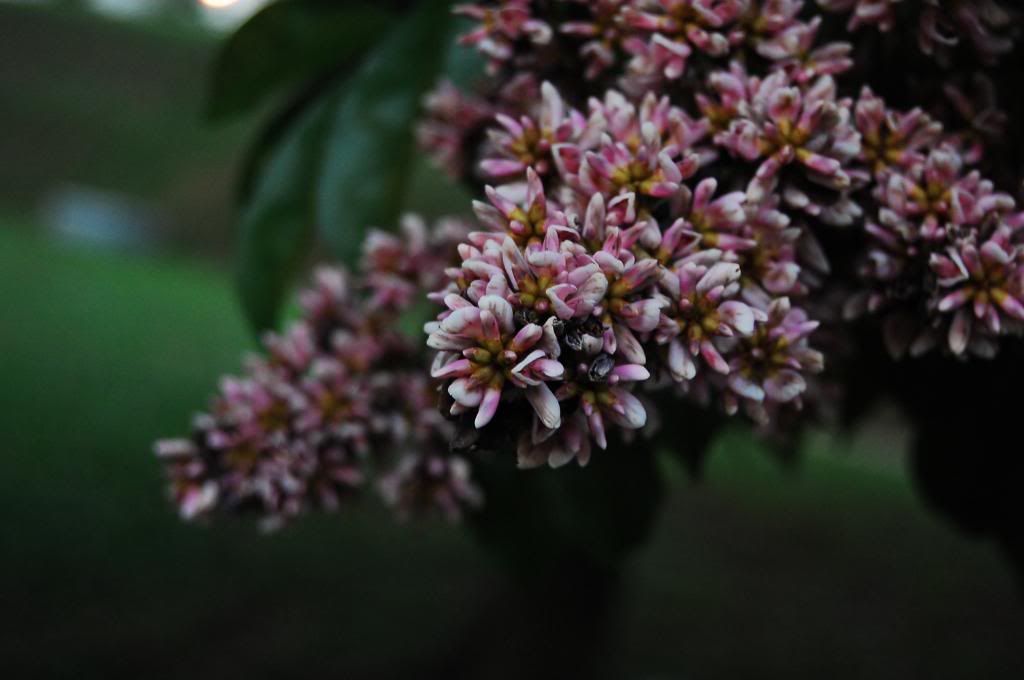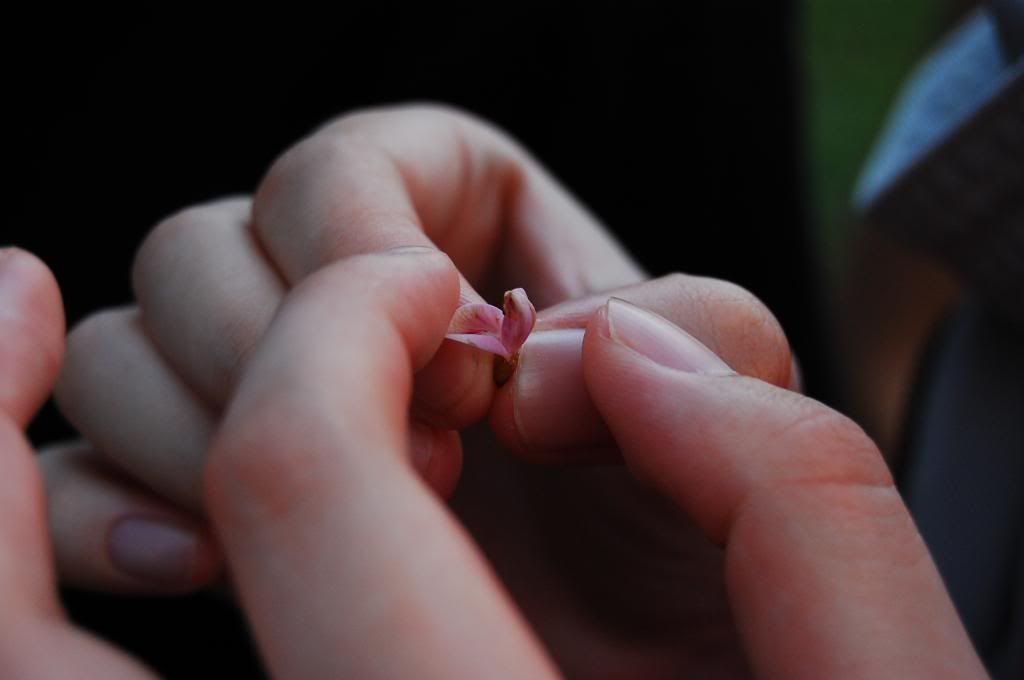 We found a woody fungus growing out from the grass. It was pretty interesting as the fungus seems to have grown around the grass, with a few blades actually sticking out of the fungus itself.
Near the end of our walk, we reached a Yellow Saraca tree, with a whole gathering of Birds' Nest Fern below it. Very few flowers were in bloom at this time of year though.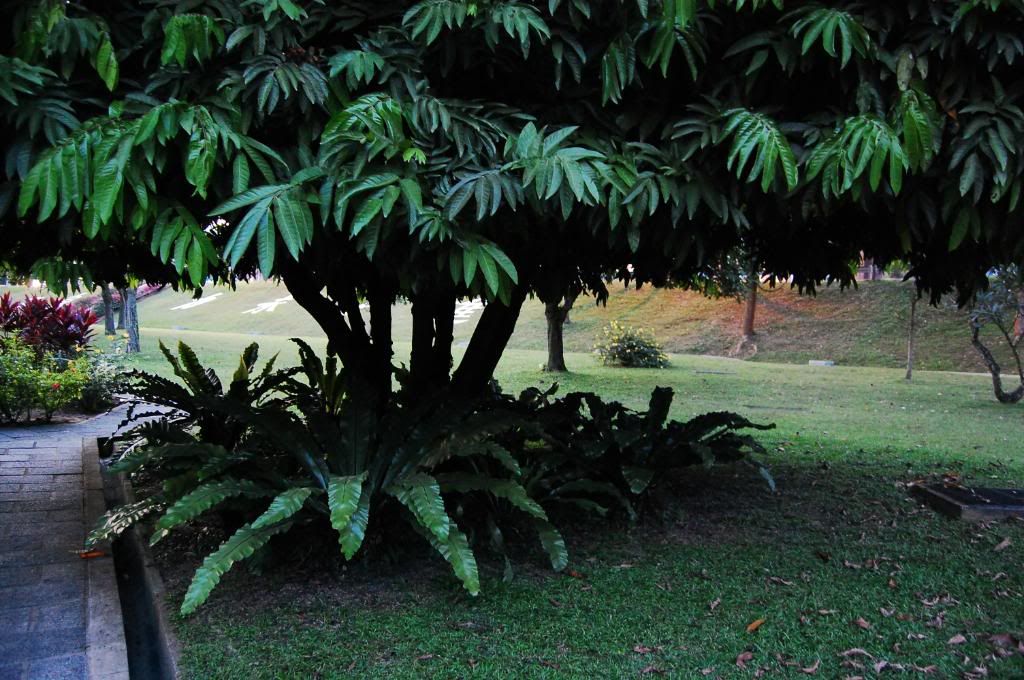 Dr Lum indeed gave us alot of information during the short recce, too much to remember for one time. However, over the subsequent training sessions in December with more walks around the garden to familiarise ourselves with the flora and fauna there, we will slowly gather enough knowledge to be able to share our garden campus with others.