It was our last nature walk for this academic year. We had 5 NTU staff attending that morning. One of them was Mr. Chan Seng Fatt from SAO, who is a plants lover. He woke up early and drove to NTU to catch the morning walk. Another was Mr. Chan Kok Tiong from OFPM, who have been in this school ever since NTI and was in charge of Yunnan Garden before. Therefore, he himself also knows a lot about the flora in this garden. Others were

researcher Liu Shudong from MAE, A/P Ng Yin Kwee from MAE with her two children and Dr. Rajendra Kumar Sullerey also from MAE with his wife.


We set off for the walk a bit late than 8:30am, because most of them were late (Hmm, are professors and officers also used to being late? ). Knowing that there would be children attending the walk, we had prepared a game for them. It was suggested by Kang Hua, one of our nature guides, that we can make a good drawing by putting a leaf under the paper and outlining it out by pensile. I did it before A/P Ng's two children and asked them to try, but they seemed not interested in it.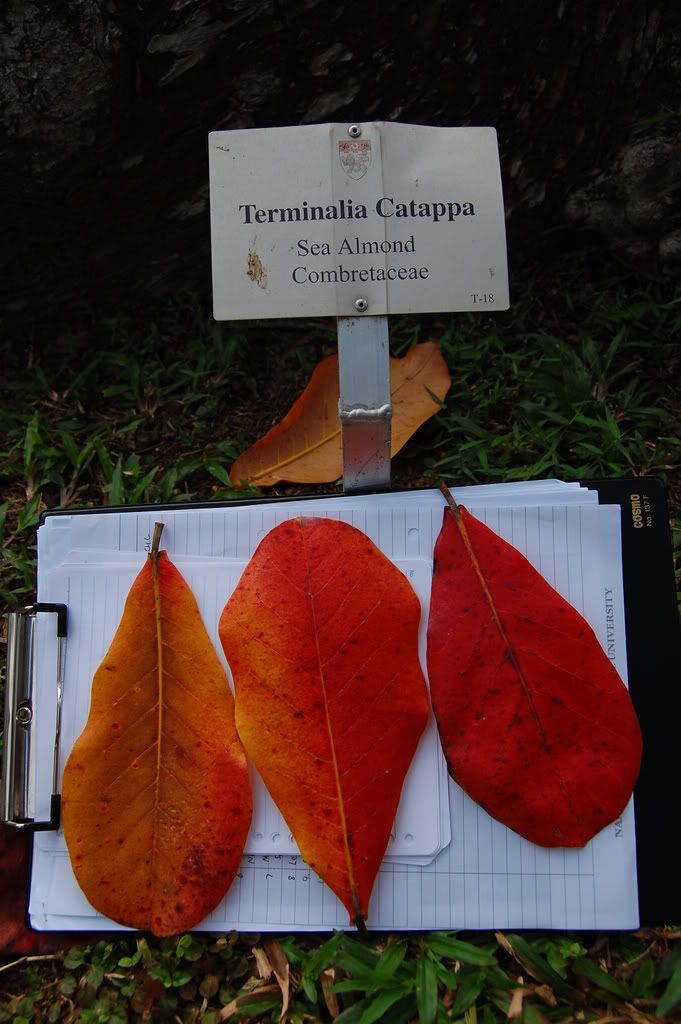 However, the nature walk was very successful. Mr. Chan Kok Tiong was a very outgoing and energetic person. He always spoke out when we just started to point at some plant:
Our nature guide, "Hello everyone, this is..."
Mr. Chan, "Oh, that is Song of India and it has another branch which grows green leaves!"
Our nature guide, "On our left is..."
"Saga tree!"said Mr. Chan immediately.(big sweat)
It reminded me of what some experienced guides shared with us that sometimes participants can know more about the plants. Mr. Chan is just of this kind, so we let him talk most of the time and just inserted when necessary. As a result, we all picked up some new knowledge and other participants seemed to be entertained as well.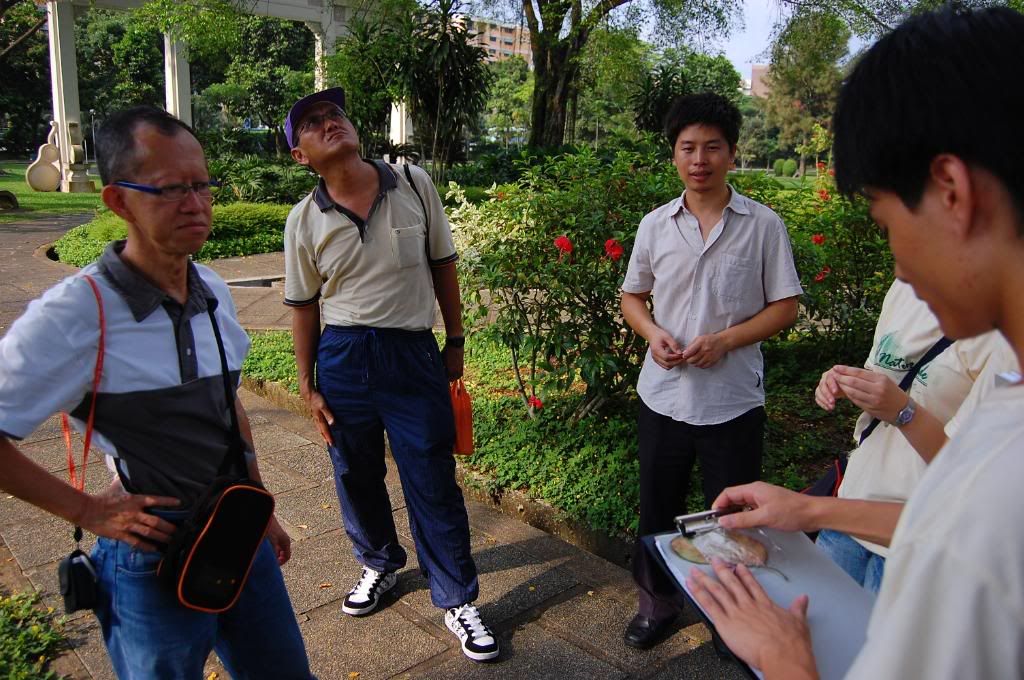 During the walk, we were also surprised by the new finding in the Garden. For example, we found the fruits of Tee tree, pods and flowers of saga tree which we had never seen before. It is just as what I shared with the participants that, "This is a garden with ever changing landscape. Therefore, it is worth our visit again and again."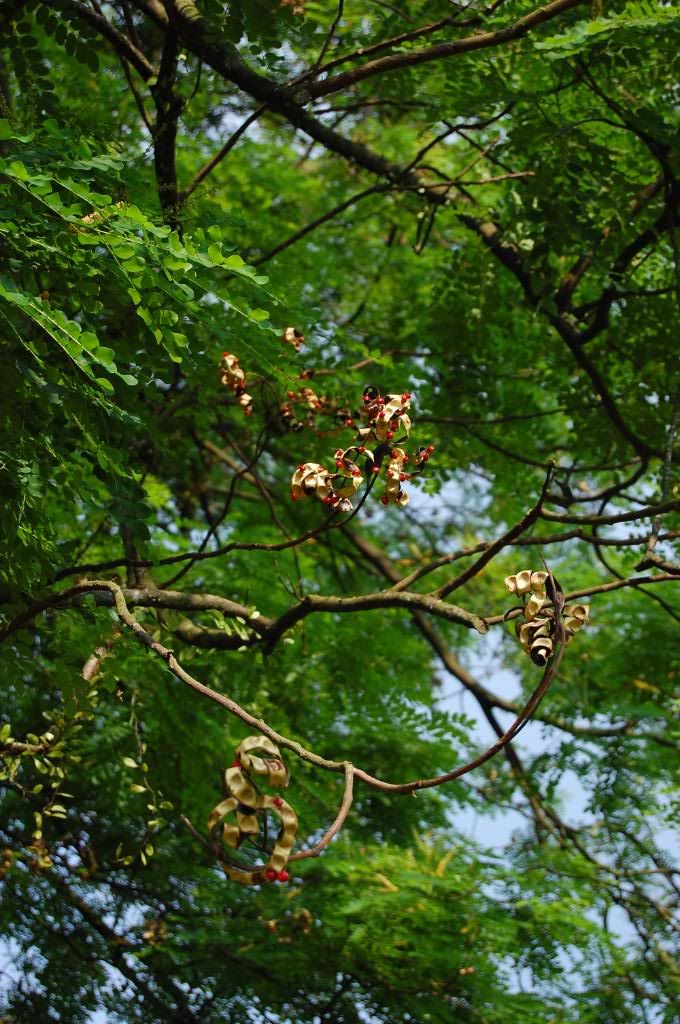 After the nature walk, there was, the same as before, a short tour to Chinese Heritage Centre. We shared with our participants the history of Nanyang University (the Old Nantah) and stories of Mr. Tan Lark Sye. I ended the tour by sharing about Mr. Tan Lark Sye's attitude toward money. He once said, "Money comes and goes like tide; If used to irrigate the crops when rising tide, the crops can grow even better. Otherwise, what is the meaning of the tiding of money to me?"
To me, this can mean: if we have the ability to influence others, we ought to lead others to be more social responsible; we ought to encourage a green life style among more people.